07 août 2019
Les voûtes de l'au-delà
S'illuminent du plus profond,
Eclats chatoyants de vie.
En paillettes de mica,
Chapelets de pierres fines,
L'Univers ignore le noir
GENO NAMY
Géno Namy, écrivaine, aime décrire ce qu'elle ressent en voyant les oeuvres de Nelly.
The vaults of the afterlife
Light up from the deepest,
Shimmering shards of life.
In mica sequins,
Fine stone chapels,
The Universe ignores the dark
Geno Namy, a writer, likes to describe how she feels when she sees Nelly's works.
05 juillet 2019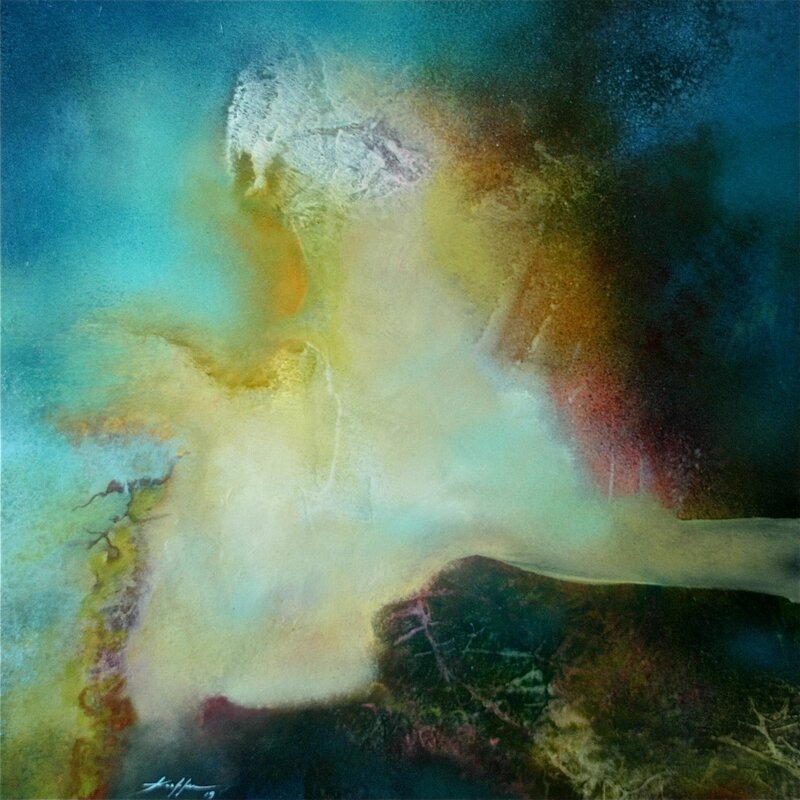 Songe, une nouvelle huile sur toile (60X60 cm), cette oeuvre a été réalisé dans le nouvel atelier de Nelly. Nous retrouvons tous les éléments artistiques de l'auteure. Plongez dans son univers onirique!
Vous pouvez retrouver les oeuvres de Nelly sur artmajeur/nelinva
Dream, a new oil on canvas (60X60 cm), this canvas was made in Nelly's new studio. We find all the artistic elements of the author. Dive into his dreamlike universe!
You can find Nelly's works on artmajeur/nelinva
21 juin 2019
Voici un extrait de la dernière oeuvre de Nelly," Brille-à-Tex" . Une huile sur toile (80x80cm), et un extrait de l'oeuvre qui nous emmène dans une autre dimension.
Nous vous proposons la vidéo avec une superbe musique de ME. Laissez-vous planer pendant pès de 3 minutes dans l'univers de l'artiste et de ME !
Vous pouvez retrouver cette oeuvre dans artmajeur/nelinva ainsi que d'autres productions.
Here is an excerpt from Nelly's latest work, "Shine-à-Tex". An oil on canvas (80x80cm), and an extract from the work that takes us into another dimension.

We offer you the video with a superb music from ME. Let yourself hover for 3 minutes in the world of the artist and ME!
You can find this work in artmajeur/nelinva as well as other productions
14 juin 2019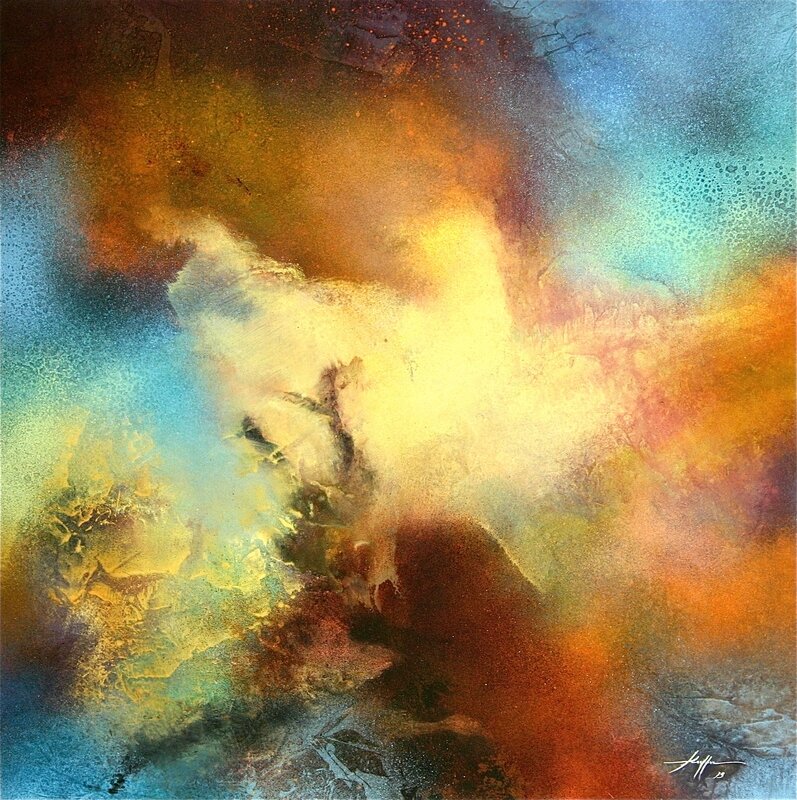 Brille-à-Tex est la première huile sur toile (80x80cm) sortie du nouvel atelier de Nelly. Vaste salle très lumineuse qui lui permet de produire en toute tranquilité. Elle laisse ses outils, s'étale, peut même fabriquer ses propres chassis, etc.
Quelle splendeur pour cette oeuvre, à vous de nous transmettre votre avis. Vos commentaires sont les bienvenus.
Brille-à-Tex is the first oil on canvas (80x80cm) released from the new workshop of Nelly. Large and bright room that allows it to produce in all tranquility. It leaves its tools, spreads, can even make its own chassis, etc.

What a splendor for this work, it is up to you to send us your opinion. Your comments are welcome.
07 juin 2019
Depuis 2018, Nelly est dans le grand livre des cotations internationales AKOUN, Ce document recense tous les peintres ayant une cote y compris des stars comme De vinci, Zau-wu-ki. Il scmprend 86 000 artistes de tous les pays et de tous les siècles. Ainsi en achetant une oeuvre d'un de ces artistes vous êtes certain que vous faites une affaire.
Nelly dans la page suivante figure bien dans ce catalogue. Pour entrer en contact avec l'artiste : son mail nelinva@yahoo.fr ou artmajeur/nelinva.
Since 2018 Nelly is in the great book of international quotes AKOUN, this document rescense all painters with a rating including stars like da Vinci, Zau-Wu-Ki. He rescense 86 000 artists from all countries and all ages. So by buying a work from one of these artists you are certain that you are making a deal.

Nelly in the following page is well in this catalog. To enter xontact with the artist: his mail nelinva@yahoo.fr or artmajeur/nelinva
Dear readers, American or Canadian, you like the works of Nelly, you want to buy one!
Contact the artist at his e-mail nelinva@yahoo.fr
You think about a gallery that can receive it, same address