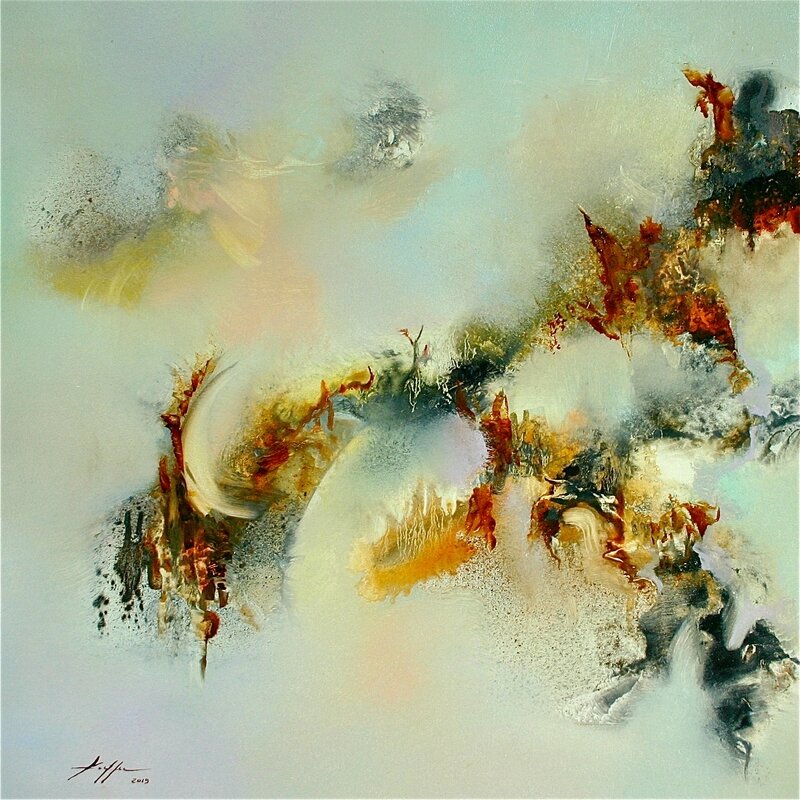 Nelly aime changer de support, elle nous offre cette huile sur BOIS de 50X50 cm. Vous pouvez retrouver cette huile sur artmajeur/nelinva
Lumineuse cette huile a beaucoup plu au salon de Toulouse et au Capitole de Toulouse. Aucun doute, Nelly va nous proposer dans les semaines à venir d'autres huiles sur bois. N'hésitez pas à mettre des commentaires sur cette oeuvre.
Nelly loves to change support, she offers us this oil on wood of 50X50 cm. You can find this oil on artmajeur/nelinva
Luminous this oil has beaucoupeplu at the Salon of Toulouse and the Capitol of Toulouse. No doubt, Nelly will offer us in the coming weeks of other oils on wood. Feel free to comment on this work.
Dear readers, American or Canadian, you like the works of Nelly, you want to buy one!
Contact the artist at his e-mail nelinva@yahoo.fr
You think about a gallery that can receive it, same address