Nelly KIEFFER au sa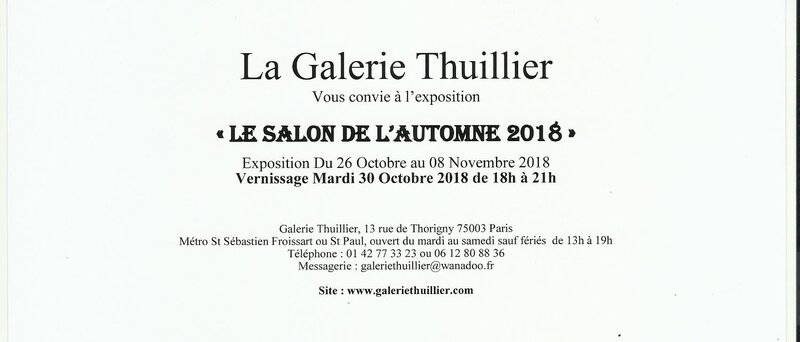 lon d'automne à la galerie THUILLIER
Voici sur cette vidéo les oeuvres présentées par Nelly au salon d'automne à la galerie THUILLIER du 26 Octobre au 8 Novembre à Paris
Par contre Nelly sera uniquement présente lors du vernissage : le mardi 30 octobre de 18 heures à 21 heures. Si vous désirez rencontrer l'artiste nous vous donnons rendez-vous ce jour précis.
Here on this video the works presented by Nelly at the Salon d'automne at the Galerie Teh from 26 October to 8 November in Paris
However, Nelly will only be present at the opening: Tuesday 30 October from 6 p.m. to 9 p.m. If you want to meet the artist we will give you an appointment on this particular day.